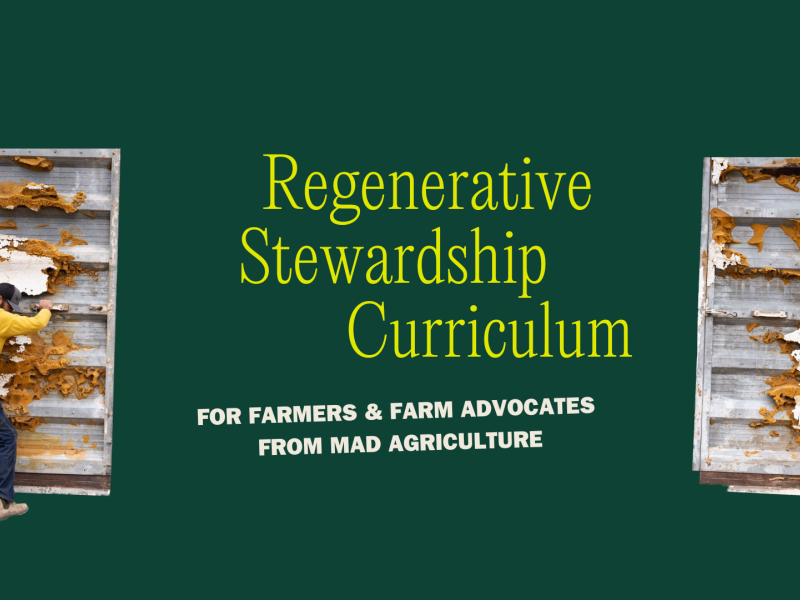 Mad Agriculture's Regenerative Stewardship Curriculum is designed to help all who are interested in regeneration to gain a better understanding of how one's land and business can commit and contribute to regenerative agriculture. Whether you are a steward, planner, or part of a brand or non-profit organization, this curriculum can help all stakeholders in the movement get to a common starting point. In this effort, we've shared frameworks, tools and resources below to help you learn more about how to participate in this revolution.
Regenerative Agriculture
While a universal definition of regenerative agriculture has not yet been established, at its core it is about giving more than we take. That principle can be applied to any aspect of our surrounding ecosystem, including both human and natural resources, our regenerative community, and the capital resources that are needed to maintain a business.

Recognizing the multiple forms of capital that exist is critical for participating successfully in the regenerative transition. In this effort, we look to Ethan Solviev's Eight Forms of Capital–a mindset that allows one to break free of the overbearing financial restraints that often occur in traditional business environments. Ultimately, the Eight Forms of Capital can also help guide participation in ecological service markets and in work to achieve premiums in the marketplace. More on regenerative agriculture can be found here.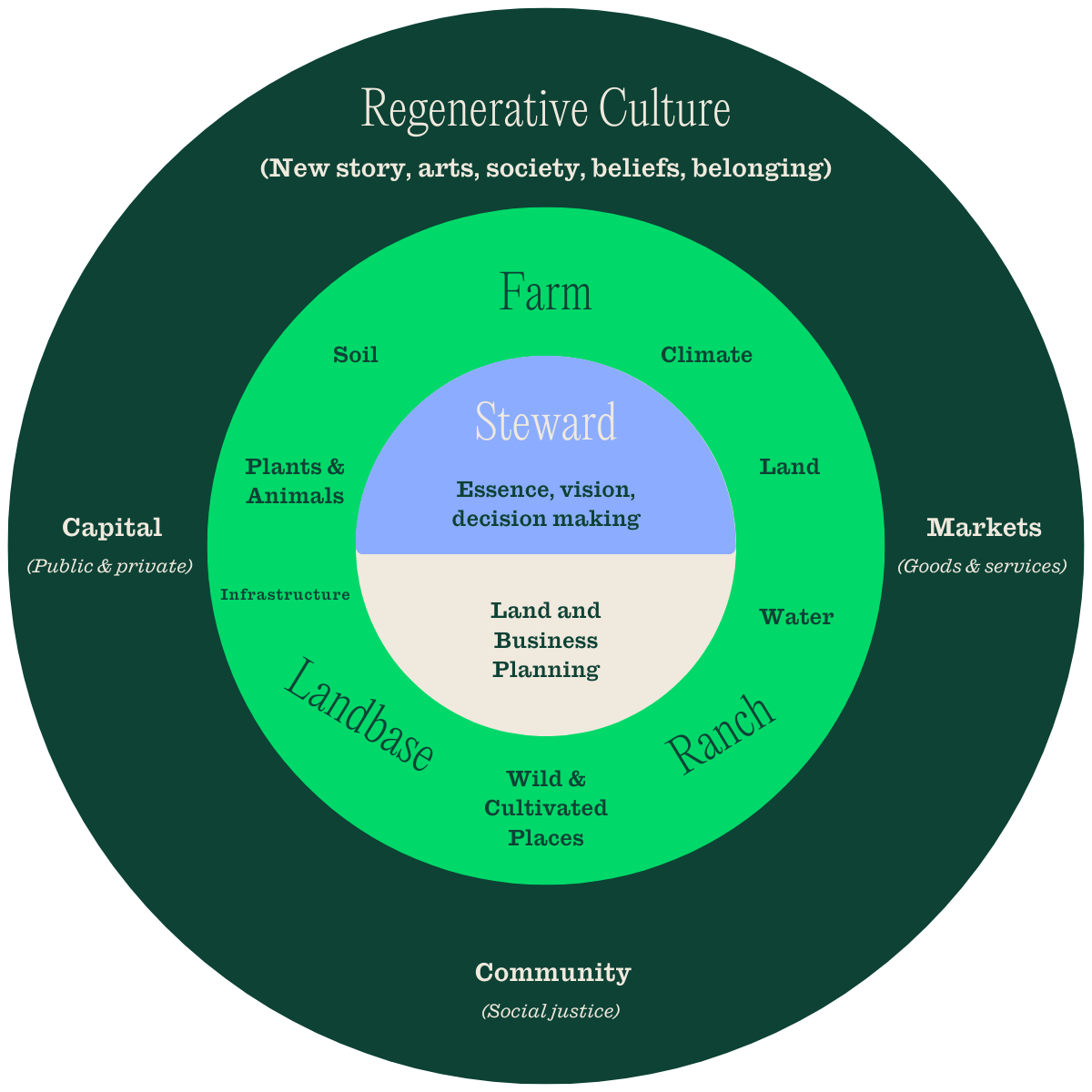 The elements in Mad Agriculture's Framework of Change starts from the Steward, moves to the Farm and ends with Regenerative Culture. Successful regenerative transitions require the consideration of and strategy around all of these factors. More on this framework in the Discover & Define section.
Introduction to Soil Health
Soil health is only one piece of the social, ecological and economic factors that make a regenerative system. But let's get this part straight —