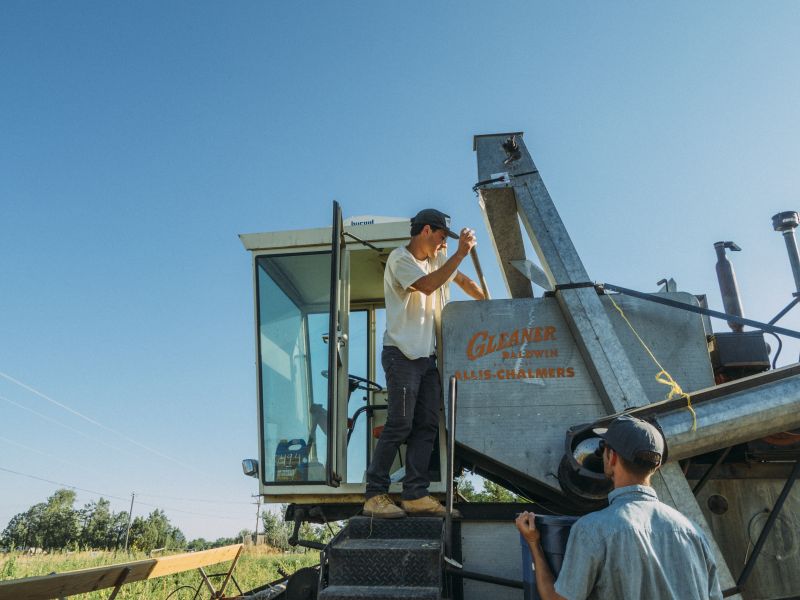 The Mad Agriculture Journal
Published on
June 08, 2021
I fell in love with seeking what has been lost in my relationship to the blueback river herring. I grew up on a tributary of the lower Susquehanna River. I spent my childhood on Basin Run, a small creek that hasn't seen a herring run in a generation.
My grandfather told me the herring ran so thick he could walk on water. I didn't believe him until I found the 1607 journals of Capt. John Smith, and I quote, "…we found, and in diverse places that abundance of fish, lying so thick with their heads above the water, as for want of nets (our barge driving amongst them) we attempted to catch them with a frying pan". Yet, the pan didn't work well, so he took to his sword, stabbing more fish in an hour than his men could eat in a day. Classic colonizer.
These fish are virtually gone, along with the Menhaden and Shad. I've searched the Octararo, Rappahannock, Wicomico, Nanticoke, Sassafras, Pocomoke, Chester, Gunpowder, White Clay, Brandywine and more.
Why? We've taken too many. Commercial harvest peaked in 1908 at 66 million tons and crashed by the 1980's. We've damned every creek and river. We've ruined the remaining habitat with silt and pollutants from bad agriculture and sloppy industry. Now it's illegal to catch and keep even one herring in fear that they'll go extinct. Despite being one of my favorite fish, I've never seen one in a river.
I have however had the joy of swimming among herring in the ocean. They move as dark masses, like passing cloud shadows on the water. Whenever I am lucky enough to see them, I leap and rush headlong into the bazillions of herring. No time to grab goggles. With eyes wide open, I peer through dark green water with visibility of 2 feet, and I can feel the energy of the school move the water, thrumming with muscle, reeking of fish oil and glittering with silver. Larger creatures flash through the school, feasting. Bluefish, sharks, dolphins all around me, unseen.
In my old age, you will find me blowing up dams, freeing the rivers and the fish.