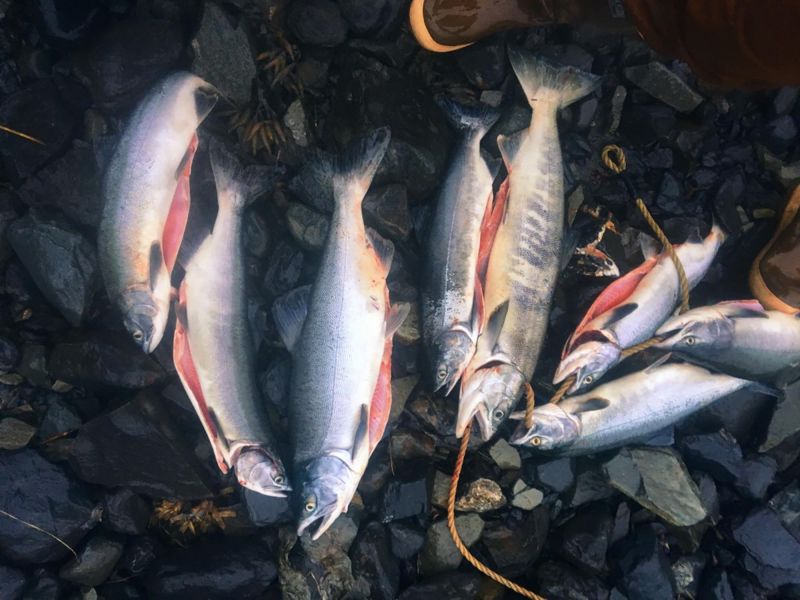 The Mad Agriculture Journal
Learning to Fish on Alaska's Kenai River
Published on
June 08, 2021
Standing waist-deep in cold turquoise water, I can't tell if what I feel beneath me is the strong current or salmon between my legs. I cast my line, letting it land before rapidly snagging it, hoping to hook one of the hundreds swimming upstream. Nothing. I reel it in and try again. To my disbelief, I spot a grizzly on the shore beyond, slapping at the water, also catching salmon.
Alaskan fishermen nearby occasionally yell, "fish on!" I watch as they reel in massive sockeyes, hoping to soon feel the same rush. A sharp tug pulls me forward, so I lean back, bracing myself. My Alaskan friend, Hannah runs over with a hoop net. The salmon flaps angrily as I reel it in, the hook caught on his gills instead of his mouth. "It's a foul catch, you gotta release him," Hannah tells me. I carefully unhook him while Hannah holds the fish still. He swims off, leaving a trail of blood. "I'm sorry, little friend," I whisper, feeling bad for hurting a creature just trying to reach its spawning ground.
Suddenly Hannah catches one fairly on the mouth, and hauls it in. She grabs a nearby rock, recites a prayer aloud thanking the fish, and kills it with two swift blows. I wince as the final twitches release from its body. She's now caught five salmon, today's legal limit. Alaskans, even commercial fishermen, support individual catch limits – they ensure regeneration of this essential and finite resource.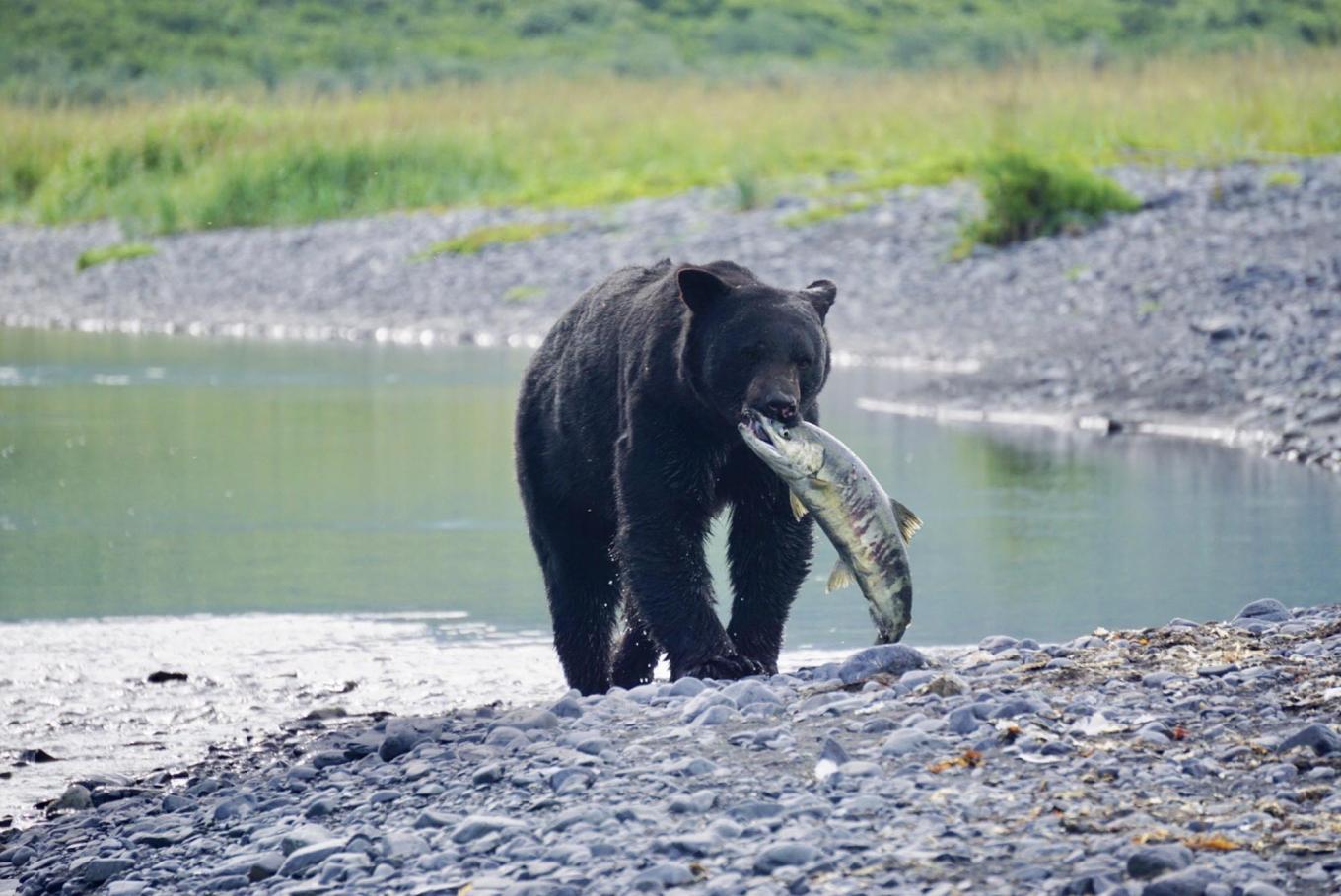 Salmon are a keystone species — so deeply depended on by other species that if it were removed, the ecosystem would drastically change and potentially collapse. Salmon swim from the Pacific to freshwater rivers each summer to spawn and die. Their bodies carry marine nutrients, feeding a myriad of organisms – from eagles to seals to humans. Even trees need salmon's nutrients to grow; in return they produce shade, mitigate erosion, and eventually fall, forming spawning areas to shelter juvenile salmon. The symbiotic relationships between salmon and other organisms create a natural balance, a self-sustaining harmony that if preserved correctly, can endure millennia. 
Since 8000 BC, salmon have been so much more than food for Alaskans. Indigenous tribes have spiritual relationships with salmon: celebrations and rituals woven into their culture. Today, life for native and non-native Alaskans still revolves around salmon's migration. Raised in a fishing family, Hannah says, "we set our calendars to the salmon's schedule. Everyone spends the short summer - with midnight sunshine - harvesting, processing, and preserving salmon for the rest of the year." Salmon are truly the lifeblood of Alaska, for both human and non-human species.
I thought I was learning to fish that day on the Kenai. Instead, I witnessed the importance of sustainability, of supporting the abundance of a species for future generations. Alaskans have a reverence for salmon that is unlike anything I have seen. Their commitment to this food source inspires me to reflect on my own relationship to the foods I choose to eat, and the impact of these decisions on their respective ecosystems.