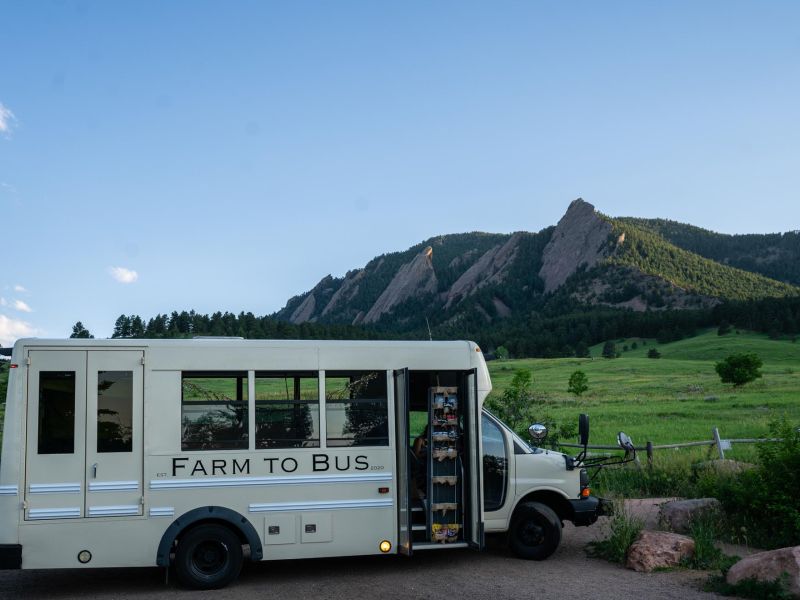 The Mad Agriculture Journal
Turning Tragedy into Opportunity
Published on
November 30, 2020
This spring, the air was filled with apprehension and uncertainty. The pandemic forced the closure of restaurants and farmers markets across the country, which are generally the largest markets for local producers. The empty shelves in large chain grocery stores were concerning for everyone, while local farmers across the nation were growing heaps of food with no way of selling it. Headlines screamed of dairy farmers dumping milk, farmers plowing vegetables back into the soil, eggs being smashed, etc. The faults in our food system were being revealed, and have since cracked open. 
However, something remarkable happened this year. Communities across the country looked to their local producers to fill their pantries, freezers, and bellies. CSA shares reached record numbers for many small scale farmers this year, meat shares grew tremendously as people began cooking at home more. A combination of necessity, more time at home, and an increase in home cooking led to people caring and learning about their food like never before. 
In order to help out local producers during this uncertain time, I started a mobile farmers market with my partner, Cora Cook. We only source from local producers and drive around neighborhoods, like an ice cream truck, selling organic produce, artisan breads, local honey, and many other goods. To be clear, this isn't a sales pitch but rather an ethnographic observation of how we saw food culture evolve during the pandemic. The change we have seen from April to now is unbelievable. We have seen a drastic shift in how people value their food, treat their neighbors, cook food, waste less food, and appreciate the seasonality of produce.
In the beginning, many people would approach us with a grocery list of very specific items, only to be disappointed by the lack of variety. Variety isn't in our control. We pick up and sell whatever the farmer harvests on a daily basis. We have a new menu everyday. Now, as we near the end of the growing season, people are open and excited about the unexpected variety; instead of asking for spinach or kale, they are asking about which greens we have that day. We have introduced consumers to the wide world of escarole, radicchio, chard, and many other varieties of less-familiar ruffage.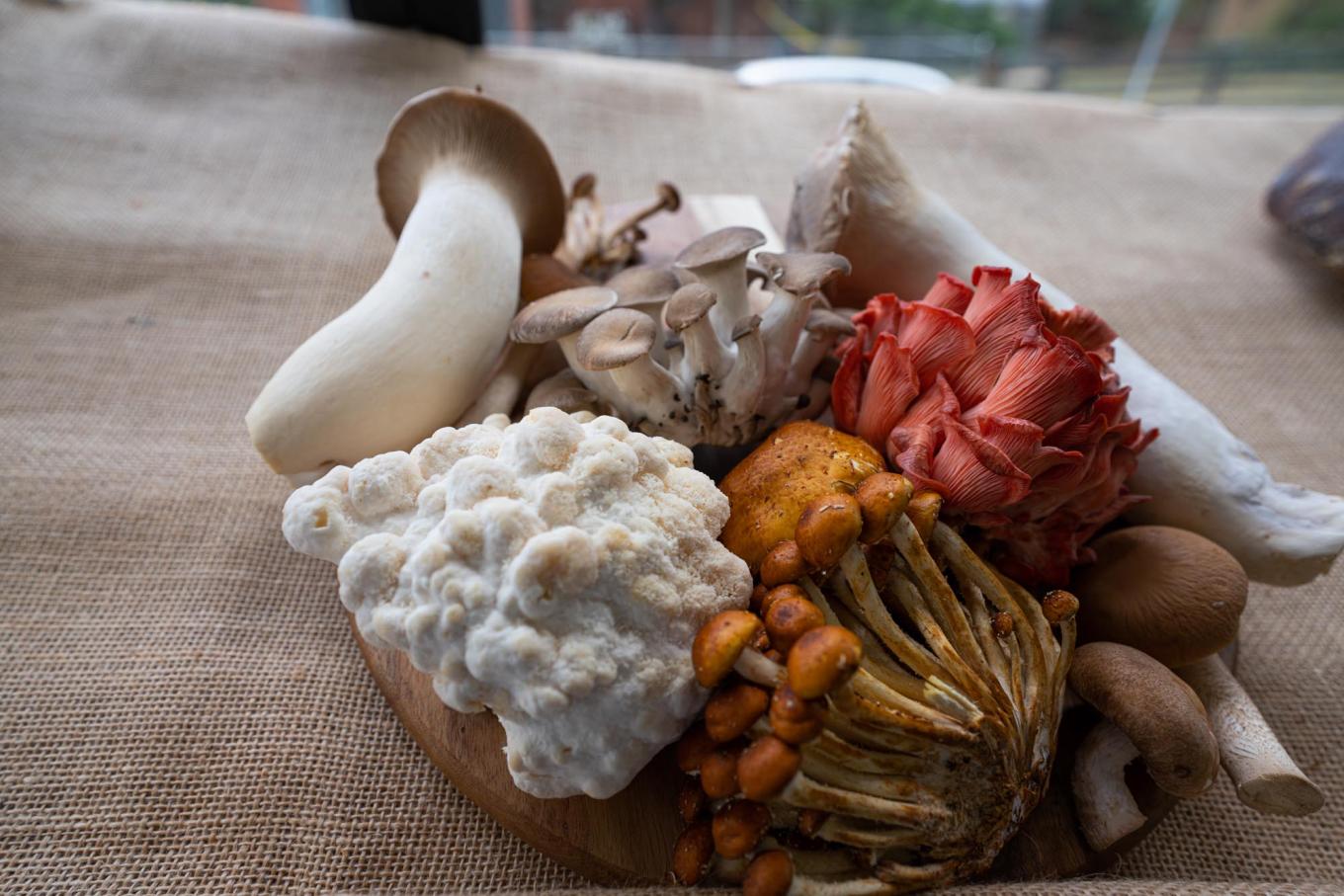 People were also initially frustrated by the lack of tomatoes in April. Acculturation to seasonality, endemic to many locavores, took some patience and time. When tomato season finally came in August, people were blown away by the variety and deliciousness of local tomatoes. Peaches from Palisade will rock your world, but only comes for a few weeks. Things that are sumptuous are often ephemeral. That is part of the reason why the produce is so good. 
A vine ripened tomato has a short shelf life, but has an incredibly unique flavor that is impossible to experience in eating a tomato picked green in Mexico and shipped across the country. Biting into a chilled Palisade peach on 100 degree day in July is a spiritual experience. There is no need to ship peaches to Colorado from anywhere else in the world in December; they will pale in comparison. I can wait until July to return again. That is the promise of the seasons and the plants. 
Another observation we had while working the bus is how neighborhoods have connected during the pandemic. In the spring, a couple or a family would come out to shop at the bus and then scurry back into their house without saying a word to their neighbors in line. Many of them hadn't interacted in the years living next to one another. Now, with all the time at home due to remote work, walking around the neighborhood to remain sane, and shopping at the bus, these neighbors are connecting. Now when we finish selling to a line of people, as we drive away, everyone is still chatting and hanging out, swapping items, talking about cooking for one another with the items they just bought, giving gardening tips, etc. Local produce is bringing neighbors together. What's better than preparing a meal with local products and then sharing with friends, family, and neighbors?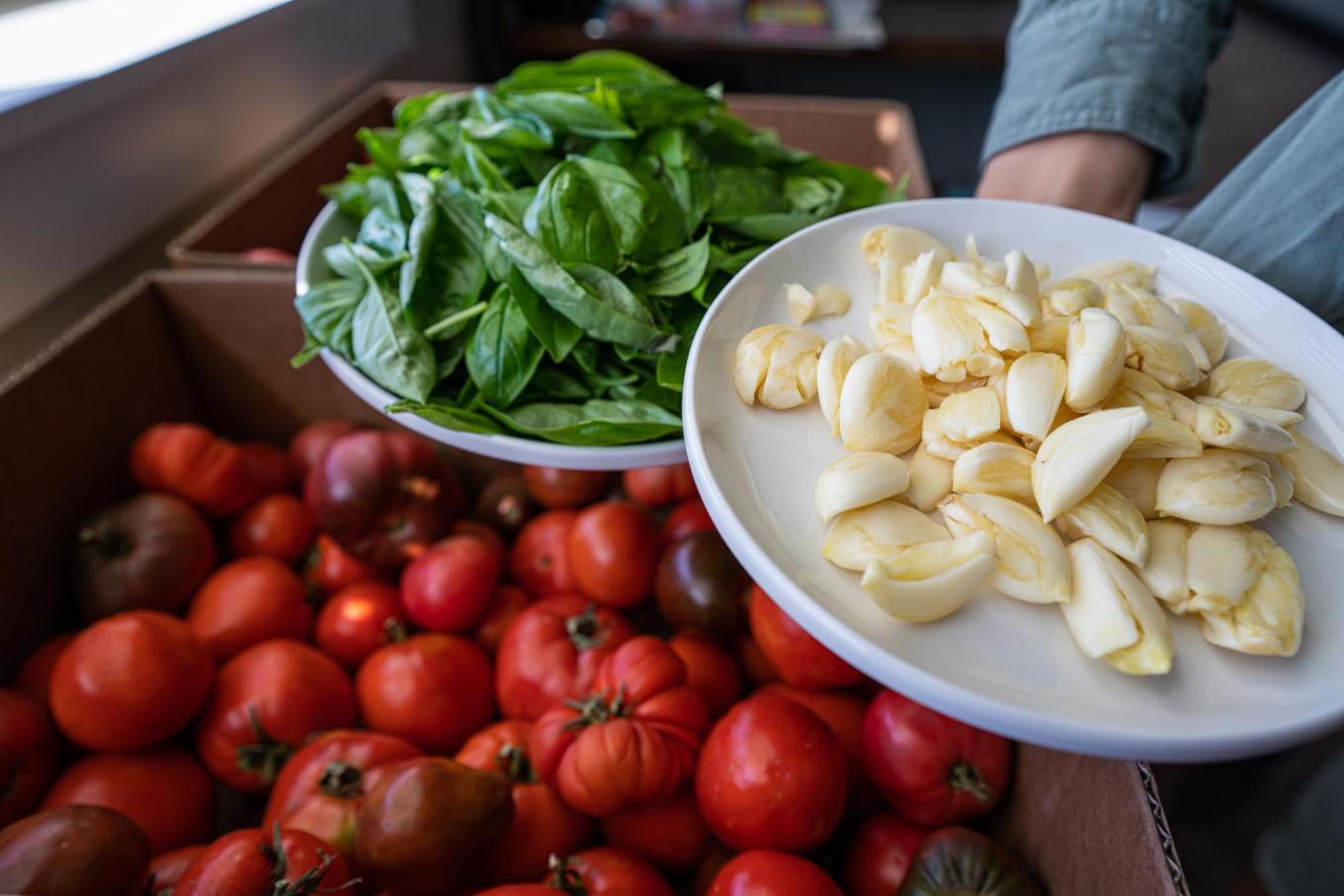 The last big observation we've had is that people have become so much more open to cooking new and strange varieties of food. Early on, we had a hard time selling certain varieties of squash, eggplant, peppers, breads, etc., but as people began trying the produce, asking for cooking tips from us and recipes from their neighbors, the most stubborn folks have become our most loyal customers. They report how much fun cooking has been when they get to experiment with unusual local produce, get out of their comfort zone, and cook with the seasons. The curiosity, fun and excitement for local food will result in more delicious meals, and allow people to have fun in the kitchen, eat healthier, and waste less. More time in the kitchen and around the table is a good thing. 
The pandemic has been a bizarre time for the food industry. Half-stocked shelves and empty meat lockers illustrate the vulnerability of grocer supply chains. Shipping fruits and vegetables thousands of miles seems misguided when our local farmers are having to bury crops they worked so hard to grow. Our supply shed reaches orchards on the western slope of CO, Paonia, Hotchkiss, and Palisade. If our experience is any indicator, people can deal with, and perhaps enjoy, unexpected variety. Local food doesn't have to be a chore, but a joy. 
And there are benefits yet to be mentioned: lower-carbon footprint and virtually zero-waste as we use compostable products to decrease the impact of single use items. It seems like a no-brainer to eat our way out of the buckling industrialized food system.
This year has been tumultuous but thankfully we have seen an increase in attention for local producers nationwide. CSA shares are in high demand and people are taking pride in the food grown right down the street. Cracks in our food system have become a catalyst for the local food movement and hopefully we can use this time to establish permanent connections between our communities and the incredible producers around us. There is no better way to connect a community than through great food and luckily, I have been able to see first hand how the local food movement can be a force for good.